Cleaning Services
Our Work
Click for FREE house
cleaning offer

Fast, Free Quotes
(843) 400-0323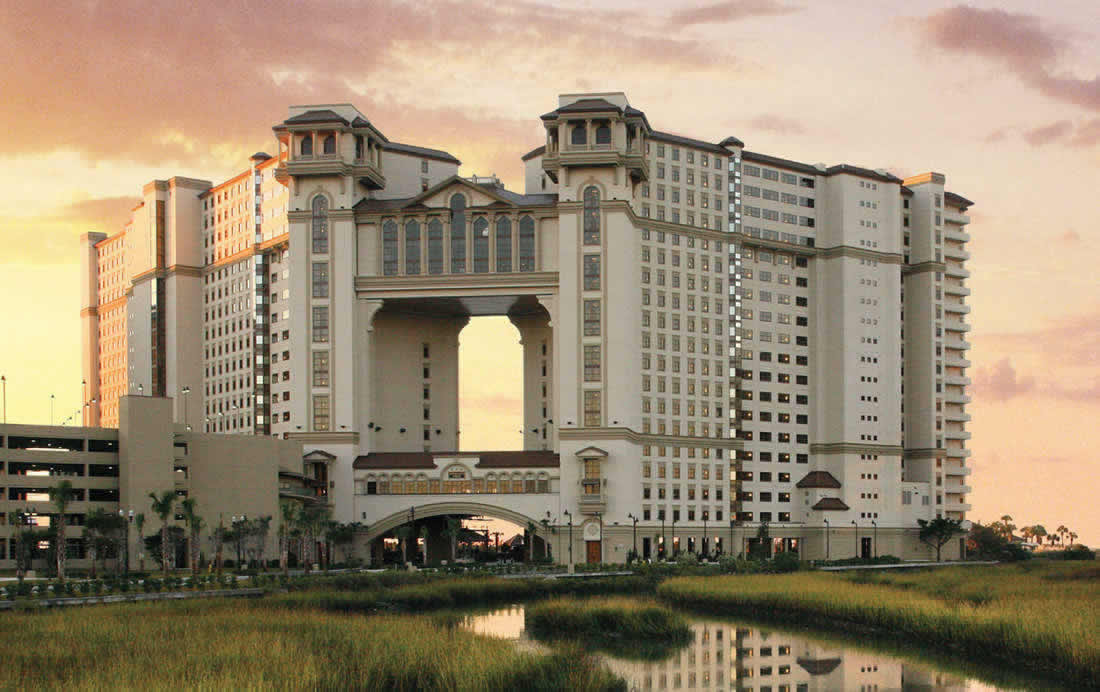 North Beach Towers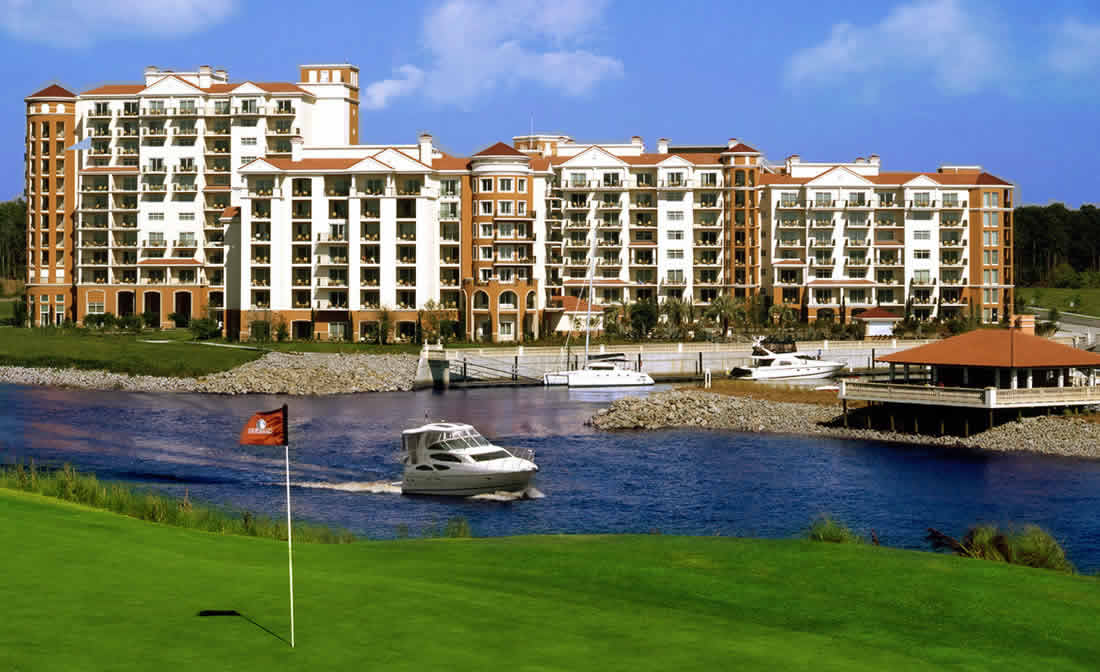 Grande Dunes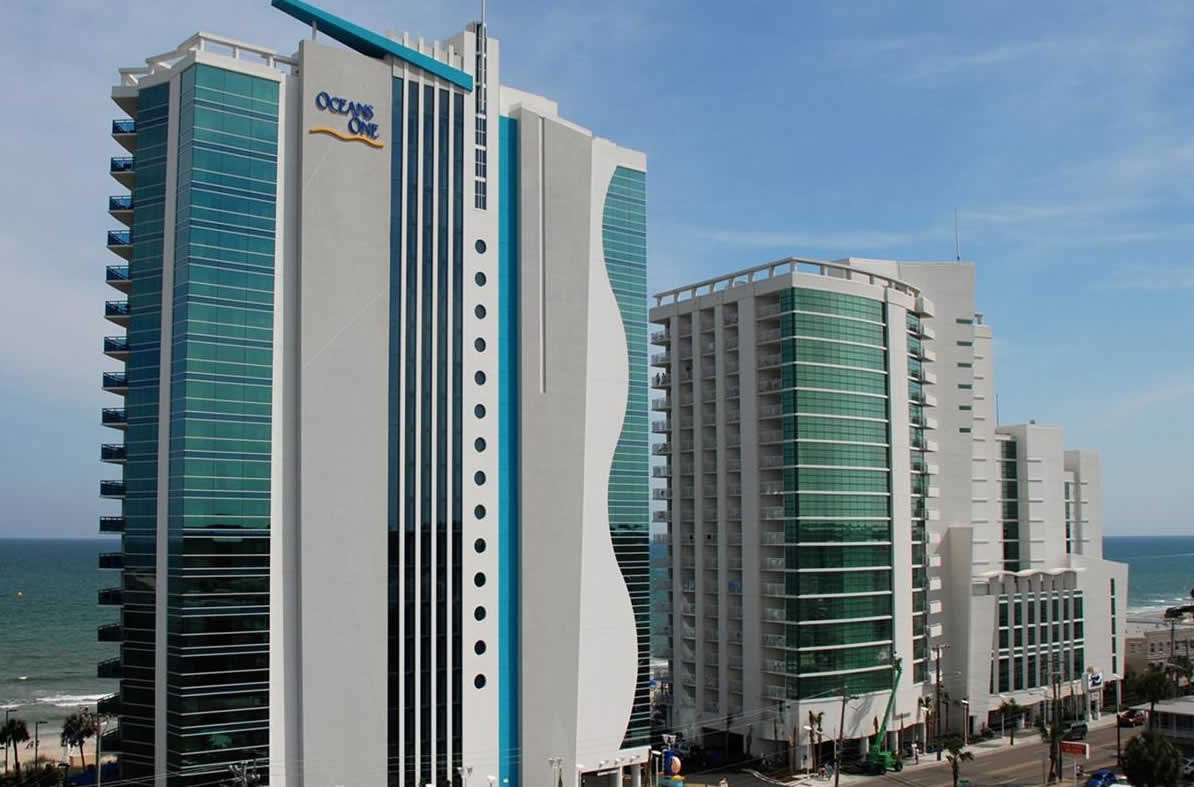 Oceans One
Oceanfront Homes
Luxury Homes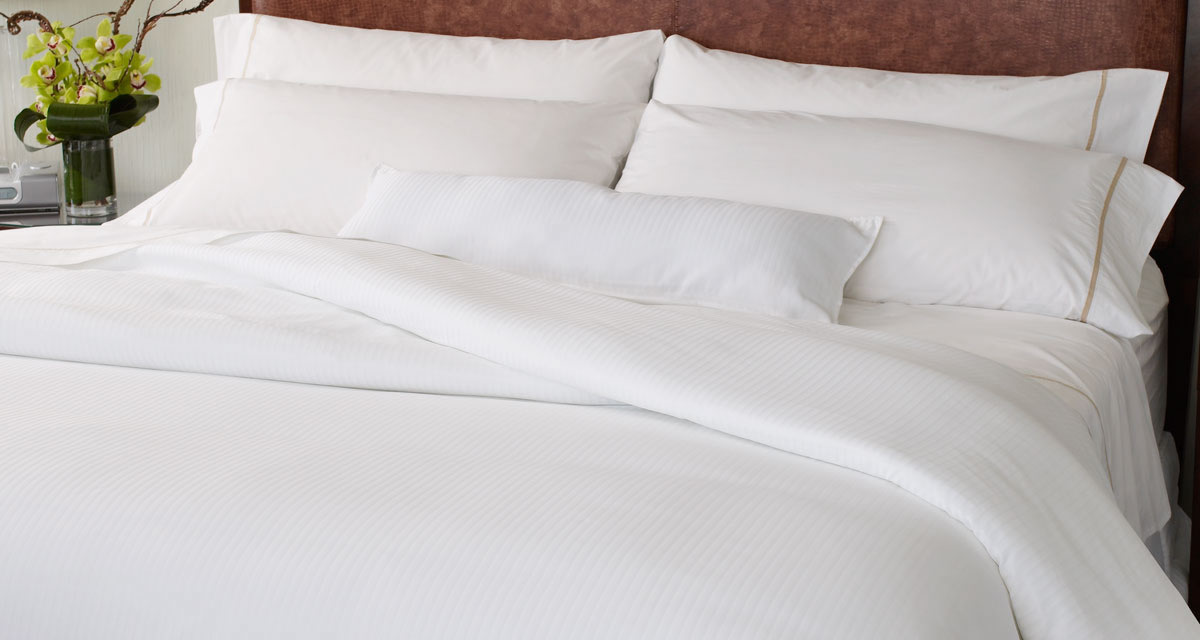 Bed Linen Rental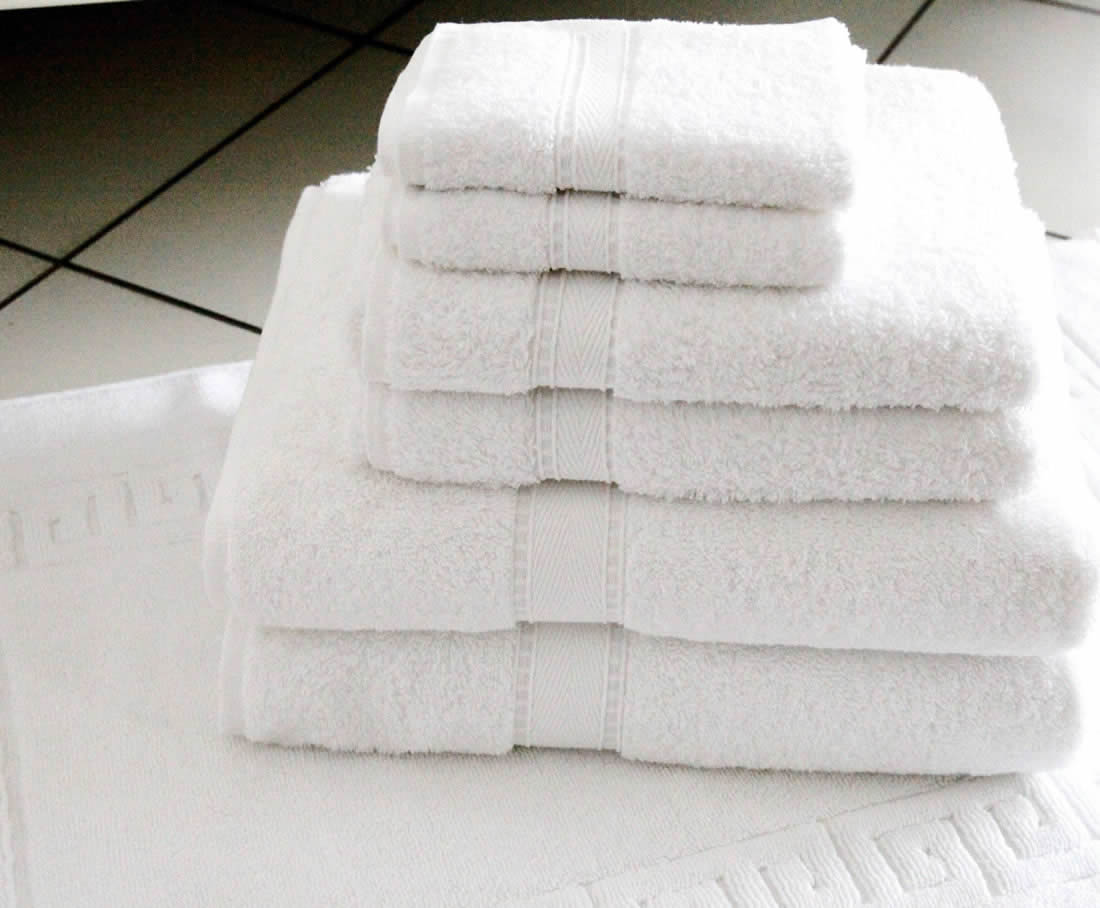 Bath Linen Rental
Reviews & Testimonials
Reviews from our clients...
Hear On Air Personality Erin Wilde of Star 92.1 Rave About Our Services!


Reviewer: Jennifer Wells
Posted on Google: 2/24/2018
Patrick is the best! We have been renting linens from him for 5 years now. He treats us like family. We have 3 separate condos and he (and Missy) ensures that they are separately bundled and left outside each condo prior to our arrival. They are clean, fresh and an absolute time and money saver.


Reviewer: Ashley Brown
Posted on Google: 1/26/2018
I inquired about an estimate from this company and Patrick promptly returned my message with a very fair estimate for his cleaning services. We were able to set up an appointment within the same week for someone to come out and clean my condo. Aura, cleaned my apartment very thoroughly. I was so impressed!!! The condo sparkled when she was done! Everyone at this company seems so kind, friendly, and professional. They definitely deserve 5 stars!!!


Reviewer: Claire Bartlett
Posted on LinkedIn: 3/22/2017
"We have been a client of Meticulous [Coastal] Cleaning for over 3 years. Patrick's high standards, business principals, and attention to detail are unmatched in the Grand Strand area. They go above and beyond expectations and have helped us out when we were in a pinch. If you are looking for a cleaning company for your rental, I highly recommend Meticulous [Coastal] Cleaning."


Reviewer: Anna Gibbons
Posted on Google: 1/15/2016
"I scheduled deep cleaning, carpet cleaning, window washing, and pressure washing services with Meticulous [Coastal] Cleaning Services. Patrick the owner responded to my online inquiry for an estimate within moments and was super friendly and professional. I had to change the date of some of the services on short notice and Patrick was able to accommodate me without hesitation. My house, fence, patio, and driveway were SPARKLING after the pressure washing and looked awesome. I am very excited to see the results of the rest of the services later this week because I know Patrick and his crew are going to do a great job. I would not hesitate to recommend [Coastal] Cleaning Services to any of my friends and family."


Reviewer: Sharon Rog
Posted on Google: 9/15/2014
"I recently had to fly to Myrtle Beach to take care of a family member. I knew his very small apartment which I had never seen needed to be cleaned before he could come home from the hospital. I contacted Coastal Cleaning blindly off the internet and asked if they could help and they said yes. I arrived the day of the cleaning about 15 minutes before the cleaning crew. I was mortified, it was MUCH MUCH worse than I anticipated. I stood outside waiting for the crew to arrive...all I could do was apologize to them. When the crew of 3 walked in they look horrified, took a deep breath and got to work. Words will never be able to express how grateful and impressed I am with their service, the crew was so incredibly nice and understanding. I honestly cannot say enough kind things about this company and their employees. I think I won the lottery by finding them. THANK YOU THANK YOU!!!!"


Reviewer: Lisa Filicko
Posted on Google: 7/01/2014
"We were very pleased with our linen rental from Coastal Cleaning. Patrick was quick to respond to my request and easy to deal with. Our linens were at our rental on time as promised. The sheets were soft and comfortable, just like home...so much so that even my kids commented on the quality. Not at all what you would expect from a rental company. We will definitely be using Coastal Cleaning again!"


Reviewer: Jen Gira
Posted on Google: 6/23/2014
"AMAZING service!!!! Highly recommend Patrick. We were stood up by A2Z linens &cleaning company who didn't not respond for an entire day leaving our guests without linens. Patrick got back to us late Saturday evening, drove out of his way to delivery linens and help make sure our guests were taken care of. If you want someone reliable I would ONLY use this company and ask for PATRICK. Thank you again!!!!!!"


Reviewer: galngaines
Posted on Google: 5/05/2014
"They were able to help me out of a jam - needed the house cleaned asap; one of the workers (Adrianne) came in on her day off. Did an outstanding job. Really appreciated the attention and the job well done. I will use them again in the future for a spring cleaning. Thanks."


Reviewer: Gary & Pat K
Posted on Google: 4/16/2014
"Very satisfied with the carpet cleaning we had done, they really are Meticulous, as we are very satisfied, would highly recommend them, and not hesitate to use them again."


Reviewer: Chris Blanton
Posted on Google: 4/04/2014
"Highly recommend these guys! They went above and beyond my expectations! I'll be having them back at least once a month. If you're looking for a company that can do a real deep clean and even point out areas you didn't think about then these guys are for you. Worth every penny! Would even make my Grandmother proud as she doesn't miss anything :)"


Reviewer: Holly Wheeler
Posted on Google: 2/04/2014
"I could not be happier with the service I received from Patrick at Coastal Cleaning Services. I rented linen from his company for our Myrtle Beach vacation. Prior to leaving for vacation, our destination address changed. On short notice, Patrick was able to deliver our linen to the new location and it was there and exactly what we ordered upon our arrival. Due to a problem with the rental, we had to move again. I contacted Patrick about picking up the linen at the new address. He was kind enough to agree to pick up our linen up there. Patrick was quick to respond to all emails I sent and has been a pleasure to deal with. We were able to enjoy vacation without having to worry about dragging sheets and towels with us, and then having to drag all that dirty laundry home! The price was great, but what will make me a repeat customer is the excellent customer service I received from Patrick. Thanks again, Patrick!"


Reviewer: Cynthia Reeves
Posted on Google: 1/30/2014
"Coastal Cleaning Services is an EXCELLENT cleaning service! Patrick and his employees are dependable, highly qualified, detail oriented and exact. Our vacation rental clients have let us know they appreciated the comfortable and well-maintained home-away-from-home and we owe this part of our success to Coastal Cleaning Services. Not only are they superb cleaners, but Patrick (owner) also informed us when there was damage and helped us find someone to fix the damage. Patrick shared advice in management of linens, renter scheduling and procedures that worked well for all concerned. He was an excellent communicator and worked on our behalf. We highly respect Patrick's professionalism and Coastal Cleaning Services. You will not be disappointed by this company!"


Reviewer: John Royds
Posted on Google: 12/29/2013
"We have used the services of the cleaning crews at Coastal for three years now. Patrick and the gang have consistently gone above and beyond to help make the difficult task of managing our condo rental from out-of-state possible; renters have only had great reviews on the condo cleanliness and general condition. Communication has been excellent and Patrick has also been fantastic in helping us deal with minor repair issues that have cropped up from time to time as well. Thanks!!"


Reviewer: Robert Dryfuse
Posted on Google: 11/27/2013
"We have been using Coastal Cleaning for our condo for over a year. The owner, Patrick, is very professional and easy to deal with. He is always prompt and answers his emails and text messages in a timely manner. His prices for both condo cleaning and house cleaning are very fair. His staff is also well-supervised and professional. Finding him has made our jobs considerably easier! I 100% recommend him!"


Reviewer: Joyce Woodhouse
Posted on: 11/08/2013
"Heather of Coastal Cleaning cleaned my patio home today. My place is the cleanest it has been since I bought this place. She did a great job."


Reviewer: Rebbeca Lynne
Posted on Google: 6/20/2013
"Great Job!! great company to work with Patrick was awesome when it came to rescheduling cleaning numerous times due to house closing. Once they came to clean the condo they were on time and did a fantastic job, carpets were great and went above and beyond what was expected for the clean! I have and would recommend them to any one! Will be using them again at our new house :)


Reviewer: Kelly Mason
Posted on Google: 3/10/2013
"Wow!!!!! Best money I have ever spent. Had the deep clean, and deep clean they did. The crew was professional and went through the house to check any problem areas I wanted them to pay attention to, but I probably didn't even need to do that they cleaned stuff I didn't even think about. I was home while they were working with my son, they were considerate, and courteous and so quiet. Would absolutely recommend to friends, and plan on using this service again!!!! Great job!"


Reviewer: Kay & CJ
Posted on Google: 10/30/2012
"My husband and I own a beach rental property that we have wanted to manage on our own through homeaway and were fortunate enough to find Coastal Cleaning Services a full service company. They provide us with maintenance and cleaning because we do not live in the local area. They have impressed me and my guests with the level of care, detail and cleanliness provided. I feel confident with them quickly responding around the clock to any and all emergencies that may arise while my guests are there. We have used them to wash windows, pressure wash our home, detailed and weekly cleaning, clean carpets, and provide full linen packages to our guests. You name it they are doing it. They are extremely professional and communicate with us on the status of our home. I would recommend them to any of my friends or family. Great service and great people, we will be using this company for many years to come."

Posted on Yahoo: 5/21/2010
"I cannot say enough about what an amazing job Patrick, [their crew] and their son did cleaning our home. (I cannot believe I forgot their son's name, because he worked so hard and I was so impressed by the professionalism and dedication I saw in someone so young, but I am sending a special "GREAT JOB!" out just for him!)
Not only did they clean everything in sight, they seemed to LOOK for things to clean. Things I didn't even know COULD be cleaned! They are definitely professionals in their trade and I couldn't possibly have been more impressed with their work.
In addition, they managed to squeeze us in their very busy schedule the day after we called when I explained to them that my husband was coming home from surgery in the next few days.
Finally, as they were leaving, [one of the cleaners] took the time to hug my mother-in-law, son, daughter, and myself calling all of us by name as she did so. She even gave my son a "tip" for the work he helped her do!
I have heard of personal service, but they went so far above and beyond, I cannot think of any way to express our sincere gratitude. Hopefully this review will help!
They have my phone number and are free to give it out as a reference anytime. I will absolutely use their services again and I highly recommend anyone in need of any kind of cleaning services to do the same."

Reviewer: rebecafel

Posted on Yahoo: 1/13/2008
"We received a quote over the phone for house cleaning services. When they arrived to complete the job, they stuck to the original price as promised. They were very thorough and pleasant. My house looks fantastic and smells lovely. I would definitely recommend Coastal Cleaning Services. Hope this helps."

Reviewer: Deanna Collins

Posted on Facebook: 4/13/2010
"I can not say enough about the professionalism of their crew. Not only were they able to take on a tough cleaning at short notice, but they did an amazing job. Our client was thrilled with the result and I was even more then impressed with the pride that they took in their work..these days that is hard to find!"

Reviewer: Louise Van Dort

Posted on Facebook: 4/19/2010
"After deciding that cleaning, all the windows inside and out, followed by a thorough shampoo for the areas of my little house that have wall to wall carpeting, was simply more than I could handle any more, good fortune came my way. Patrick came promptly after my call on friday - gave me an estimate and set an appointment for Monday, today - what an outstanding and efficient job they did .... and at a most reasonable rate too. I can highly recommend them for anyone needing these services."


Reviewer: Sungal01
Posted on Google: 9/14/2008
"We recently engaged [Patrick Buckingham] to clean the windows in our Myrtle Beach home. The online estimator helped us gauge their fees before ever making contact. When they arrived and quoted a firm price, it was exactly what we had expected. They we're very pleasant and professional. They cleaned our windows inside/out and we're very cautious when they had to move items. Our windows look better than ever! We will definitely be using their services on a regular basis."


Reviewer: sassy
Posted on PalmettoBizBuzz: 3/28/2008
"I have had the pleasure of using Coastal Cleaning services for my second home in Myrtle Beach. They are a wonderful company with lots of experience and reliability. They clean for me on a regular basis. I am extremely happy with them. Because this is my second home, I need a company who I can trust to clean for when I arrive there. There is no other company for me!"


Reviewer: mrasurf
Posted on PalmettoBizBuzz: 3/07/2008
"Coastal Cleaning Services did a fantastic job pressure washing my house! They were extremely professional and excellent communicators. I would recommend them to any of my friends or family. Great service and a great price!"


Reviewer: laylaybugg
Posted on PalmettoBizBuzz: 2/19/2008
"I am the owner of Seascape Rental Properties Ltd. I've been extremely lucky to find Coastal Cleaning Services & have them do several jobs for me. They are an amazing company. Extremely trustworthy, hardworking, professional & very dependable. One job in particular for me was one I thought was impossible. They turned this residence upside down & made it like new again. I would recommend them to any business or residence. I will be using this company and only this company for my business."
---
Live Chat
For instant answers to your questions click "Get a Quote Now" at the top of any page to open a live chat window.
If we are offline please send us a message or call our office during normal business hours.
Our office hours are 9 a.m. to 5 p.m. Monday thru Friday and 6 a.m. to 5 p.m. on Saturday.
We look forward to speaking with you.